The Grand Sapphire, London, creates event magic

Award-winning Grand Sapphire sets a benchmark for elegance and luxury, offering purpose-built dedicated event spaces, comfort and amenities.
Located in the heart of cultural Croydon, just 12 miles away from Central London, our purpose-built pillar-less ballroom is ranked amongst London's top tier of banqueting venues accommodating over 1,000 guests with separate Foyer areas and an on-site car parking facility delivering the optimum environment for all types of events.
Our event suites are Versatile, striking, and with the signature sense of style, our spaces set the scene for events of all types, from the lavish to the intimate, attracting the rich, the famous, and the glamorous. Peculiar grandeur and luxury is the jewel of the venue.
As you enter, the dramatic & sparkling hand-blown crystal chandeliers will take your breath away—a grand setting with style, history and prestige. There's awe and sparkle at every step at the Grand Sapphire. From intimate gatherings to glamorous receptions, Our dedicated event specialist team is always thoughtful and creative in attention to detail.
Grand Sapphire also provides informal luxury hotel accommodation making it a perfect choice for a weekend break. It occupies a beautiful location, spacious rooms, and exceptional service at affordable prices so that you can enjoy a greater sense of luxury with additional comfort. We aim beyond the obvious, turning our attention to thoughtful touches and pleasant surprises. So whether it's tranquillity and relaxation from the moment you step through our doors, you'll find something to suit your every occasion at Grand Sapphire & Banqueting.
WEDDING VENUE
Write your very own love story with a wedding that's completely your own. Discover what makes our venue the most magical place to hold your dream day.
OUR SUITES
Grand Sapphire has a suite for every occasion and what's more, they can be designed and decorated to provide a picture-perfect setting for your event
CORPORATE VENUE
While you're making big business decisions and forging great future working relationships, we'll provide a superior space and sublime service to allow you to do all that and more.
EVENTS VENUE
Discover an extraordinary space for your extra-special occasion. Allow our expert planning team to turn your dream event into a real-life setting.
HOTEL ACCOMMODATION
Explore the collection of luxurious and comfortable hotel rooms available here at Grand Sapphire. Be our guest and we will do the rest.
CATERING
Find out more about our extensive collection of catering options, from traditional cuisines delivering a touch of nostalgia to your time with us, to modern day fusions designed to excite and delight.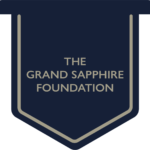 SMALL INITIATIVES, BIG IMPACT

Rising levels of poverty in Pakistan is making it extremely difficult for many parents to pay for their daughters to marry and fulfil this crucial rite. The Grand Sapphire Foundation works to support these families during this truly momentous time.
OUR LUXURIOUS BANQUETING SUITES

To be kept in the loop of hot news, events & special offers
Grand Sapphire London. All Rights Reserved. 2023