GRAND • EXTRAVAGANT • ICONIC

Welcome to the Grand Sapphire Hotel, a perfect place for your event or stay in South London. Explore our collection of extraordinary experiences.
Located in the heart of cultural Croydon, just 12 miles away from Central London, you won't find a more splendid location to spend your time. Whether you're planning a bustling business event, your much-awaited wedding day, or a fun-filled family staycation, we can deliver an unforgettable experience that covers luxury and practicality.
Step through our doors to be greeted with a beautifully brilliant space, worlds away from the hubbub of city life. Take solace within your very own paradise without having to travel too far to reach it.
Our service is unparalleled. We are dedicated to providing a memorable experience. We promise to tailor your time with us to suit your every want and need, to deliver a comfortable stay and the most exquisite dishes from our extensive catering collection.
No request is too big, no event too small. We aim to provide a completely bespoke level of service and hospitality to every guest that spends time with us.
WEDDING VENUE
Write your very own love story with a wedding that's completely your own. Discover what makes our venue the most magical place to hold your dream day.
OUR SUITES
Grand Sapphire has a suite for every occasion and what's more, they can be designed and decorated to provide a picture-perfect setting for your event
CORPORATE VENUE
While you're making big business decisions and forging great future working relationships, we'll provide a superior space and sublime service to allow you to do all that and more.
EVENTS VENUE
Discover an extraordinary space for your extra-special occasion. Allow our expert planning team to turn your dream event into a real-life setting.
HOTEL ACCOMMODATION
Explore the collection of luxurious and comfortable hotel rooms available here at Grand Sapphire. Be our guest and we will do the rest.
CATERING
Find out more about our extensive collection of catering options, from traditional cuisines delivering a touch of nostalgia to your time with us, to modern day fusions designed to excite and delight.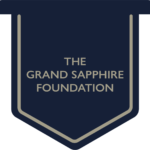 SMALL INITIATIVES, BIG IMPACT

Rising levels of poverty in Pakistan is making it extremely difficult for many parents to pay for their daughters to marry and fulfil this crucial rite. The Grand Sapphire Foundation works to support these families during this truly momentous time.
OUR LUXURIOUS BANQUETING SUITES

To be kept in the loop of hot news, events & special offers
Grand Sapphire London. All Rights Reserved. 2021